Version 1.0 | Released: 2023-02-28

Wetland Atlas of Alberta

Summary of wetland distribution in Alberta, human footprint pressures, and research spotlights on biodiversity
Wetland Atlas at a Glance
The Wetland Atlas describes the distribution of wetlands in Alberta and summarizes human footprint around open water wetlands. Also included are research spotlights on wetland biodiversity including: aquatic invertebrates, wetland-associated mosses, amphibians, and plants. This first edition of the Atlas represents the state of the Alberta Biodiversity Monitoring Institute's (ABMI) wetland knowledge to date. We envision future editions will bring wetland data together from various wetland data providers and practitioners.
Introduction to the Wetland Atlas of Alberta
Background about wetlands in Alberta and a summary of contents in this report.
---
Explore by Category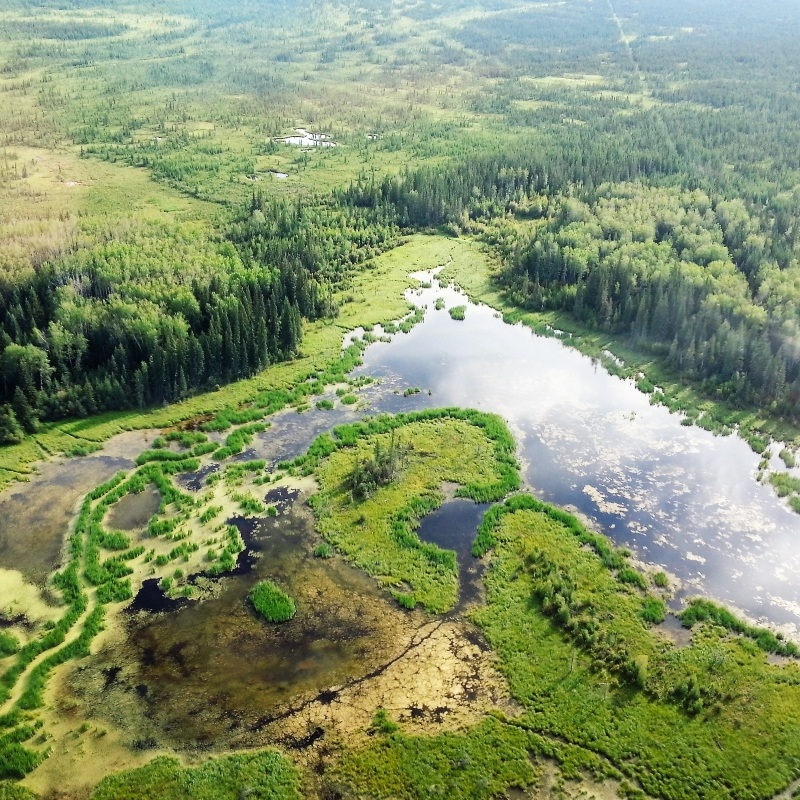 Summary of wetland area—overall and by wetland type—across Alberta and in three selected regions. Also highlighted are wetlands of ecological significance along with descriptions of the most common wetland types in each of the three regions.
---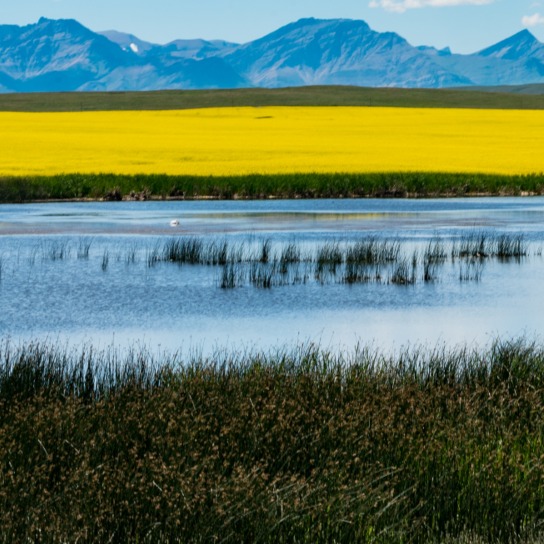 Summary of the area of human footprint around open water wetlands by natural region in Alberta. Also summarized is research on how plant functional traits influence wetlands' resistance to invasion by two non-native terrestrial plants species.
---
Summary of regional patterns in aquatic invertebrate abundance, richness, and diversity. Assessment of the status of amphibians and a summary of a new method to detect them. And status of mosses associated with wetland habitat.
---
Conclusion & Next Steps
Summary of key findings in this report and next steps.
Butler Stock Photography
Wetlands cover
21.7%
or over 143,000 square kilometres of Alberta